Above left: Map showing Middlesbrough town and quayside staiths in 1832. The red square in the top right is where the Transporter Bridge would later be erected. (Source: Teesside Archives Collections on the Owners of the Middlesbrough Estate). The red circle marks AV Dawson's head office.
Above Right: Map showing Middlesbrough town and quayside today. It's evident to see that much of the road network around the town square and leading to the Port still remains. (Source: Google Earth). The red circle marks AV Dawson's head office.
THe staiths- revolutionary intentions to load coal
Staiths were elevated platforms for discharging coal and other materials from railway cars into coal ships for transport.
A steam engine hoisted a wagon full of coal off the line and about 20 feet into the air, where it landed on a gantry. A horse then pulled the wagon along the gantry and out over the water. At the end of the gantry, the wagon was strapped into a cradle and, with a man clinging to it, was swung in an arc on to the ship below. Here, the man unbolted the bottom of the wagon and the coal fell into the hold. Finally, the weight of the next full wagon swinging downwards caused the empty wagon and the man to swing upwards back to the gantry.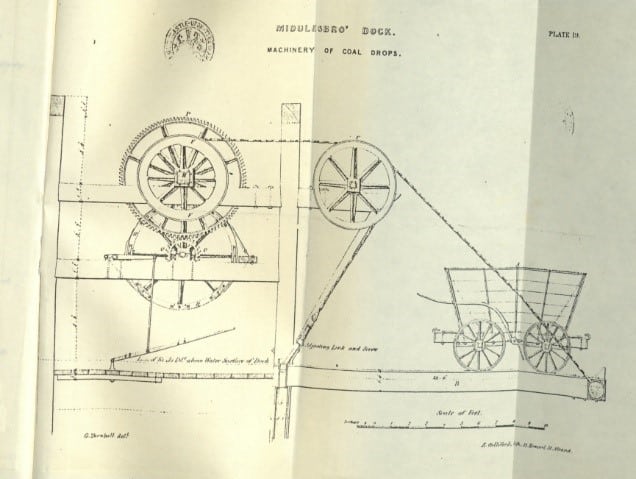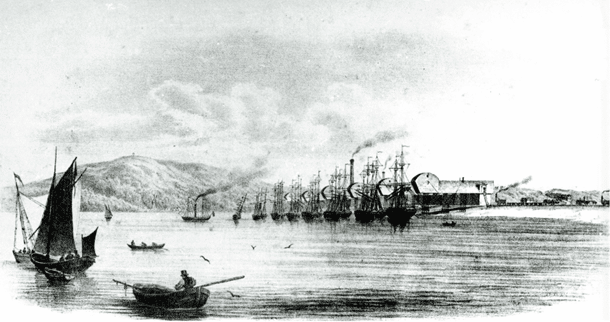 first train to arrive at Port darlington
For the opening ceremony on 27 December 1830, "Globe", a new locomotive designed by Timothy Hackworth for passenger trains, hauled people in carriages and wagons fitted with seats across the bridge to the staiths at Port Darlington.
To mark the momentous occasion, nearly 600 guests gathered in temporary accommodation for a celebration dinner on the banks of the River Tees. The staiths were lit by portable gas – the first ever burnt in Middlesbrough.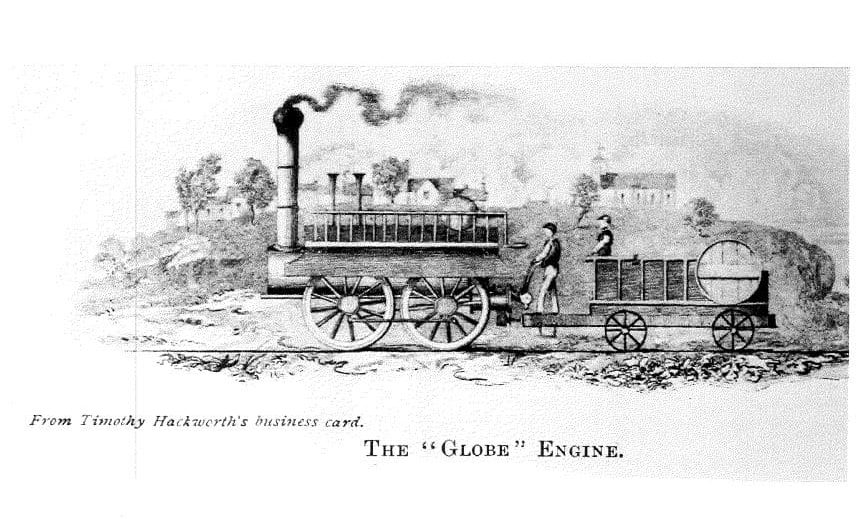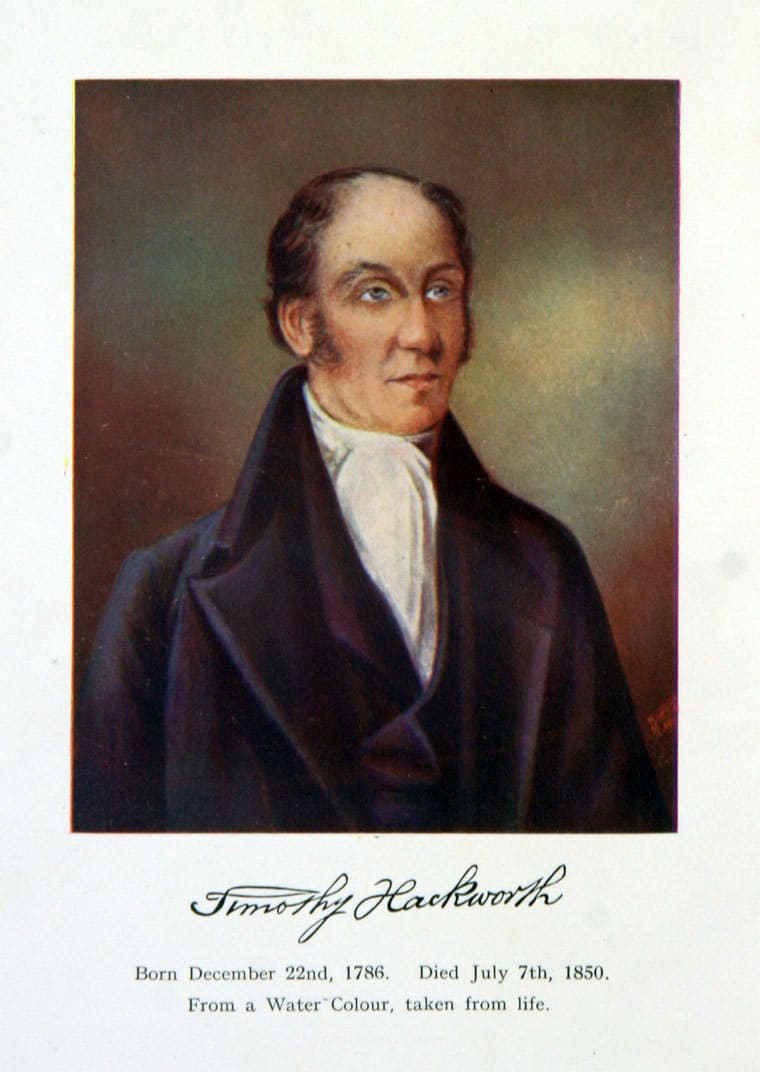 Hackworth was requested by the Committee to build a suitable engine for the proposed extension of the line to Middlesbrough. Prior to this, engines had been built for hauling heavy wagons of coal so they were not required to go fast. The new engine was needed for a train that would be carrying passengers – something faster and more reliable. This new locomotive, which Hackworth called the 'Globe', was very different in its design and look and marked a new era in the world of trains. It achieved speeds of 50 miles per hour, which was particularly fast at the time.
"On arriving at Middlesbrough, the procession was received with loud acclamations by the assembled multitude, and the firing of guns from the vessels in the river, and of others on the shore. Flags of every size and description, from the Union-jack of England downward, floated on the breeze from the roofs of the respective buildings, and the day being uncommonly fine, the appearance of the whole was highly picturesque and beautiful." Durham Chronicle, 1st January 1831.
Hackworth also designed two similar engines specifically for hauling coal, they were called the 'Majestic' and 'Wilberforce'.