In September 2020, AV Dawson rebranded its facility as Port of Middlesbrough, giving a nod to the heritage of the site with a name that was first used almost 200 years earlier, while also positioning the business to deliver an exciting Port Masterplan to take the company forward.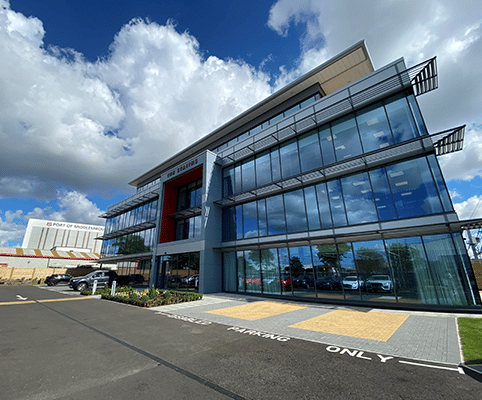 On 17 September 2020, AV Dawson announced the rebranding of its site. The Port of Middlesbrough rebrand acknowledged the firm's location on the original Port Darlington site and its central role in Middlesbrough's industrial heritage. It also helped geographically position the site and better articulate the services it provided as it continued its strategy to diversify into new, growing markets such as offshore wind and recyclables.
The rebrand marked the beginning of an exciting new chapter of progress and expansion under a new Port Masterplan which included investment in quay enhancements – deepening and widening the berths, the construction of a green, alternative fuel processing plant and a state-of-the-art new head office – which is located on the exact location of the original railway lines that served the coal staiths – hence the building's name 'The Staiths.'
The impressive three-storey building is also home to Cockfield Knight – the ships agency business within the AV Dawson Group – and Italian cable manufacturing giant Prysmian Group, who have been a key customer in the business' diversification into the offshore wind and renewables.
Port of Middlesbrough has a 200-year story of evolution and opportunity. The site was the birthplace of modern Middlesbrough and has continued to play a major role in the development of the town and the wider region over the following two centuries and beyond.